Specialty Services & Advanced Technology in Calais, ME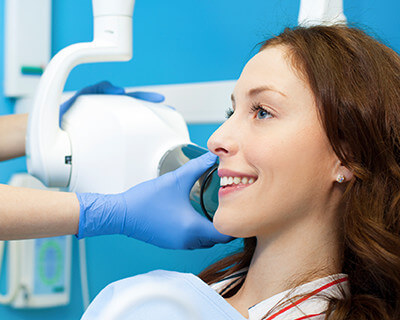 Running around to several different dental practices can be a time-consuming headache, especially when you're at the reins of a big family with multi-faceted needs. At the office of Dr. Karen Delaney, our team strives to offer more of the advanced services you need right here in one convenient location, along with state-of-the-art technology for more pleasant, precise experiences overall. We want to exceed expectations with the caliber of our work! Contact our Calais, ME practice today if you have any questions we can help you with or you're ready to schedule your first appointment. We welcome new patients from all over Sunrise County including Eastport and beyond.
Sleep Apnea Treatment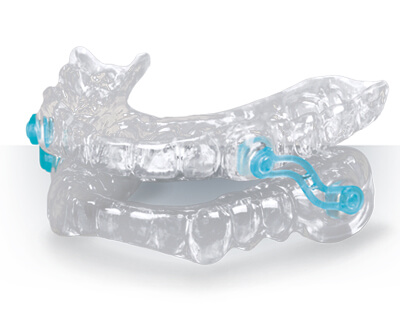 Sleep apnea is a health condition that deals with the way patients breathe as they're sleeping. Essentially, the airway becomes partially or fully blocked throughout the night leading to frequent awakenings that increase blood pressure and cause daytime exhaustion. Many patients wouldn't think to turn to a dentist in this situation, but our team can actually offer valuable help in the form of oral appliance therapy. Patients with minor to moderate cases of sleep apnea wear a custom mouthguard that moves their jaw/tongue just enough to keep air flowing freely resulting in the good night's rest they deserve. Dr. Karen Delaney utilizes the Silent Nite® mouthguard to help you stop snoring!
IV Sedation Dentistry
Fear of the dentist is a common problem among patients of all ages, and it can happen for a number of reasons – maybe you had a bad experience as a child, or the sights and sounds of a typical office leave you feeling unsettled. Whatever the case is, your comfort is important to Dr. Delaney, and our team will always take the time to help you feel at ease before actual treatment begins. If needed, we use IV sedation dentistry to accomplish this. These techniques have calming effects allowing patients to lay back and relax at last as we improve the health and beauty of their smile. If you're interested in undergoing IV sedation during your next visit to our Calais practice, don't hesitate to contact us!
Digital X-Rays
Digital technology has helped countless dental practices move leaps and bounds beyond the pitfalls of traditional film X-rays, and we're no exception. Instead of relying on darkrooms and hazardous chemicals, our team can capture these important images of your smile faster than ever before – in fact, they're transferred to our computer for easy viewing in a matter of seconds! They're also much safer minimizing radiation levels up to 90%.