Calais, ME Dental Implants Can Transform Your Smile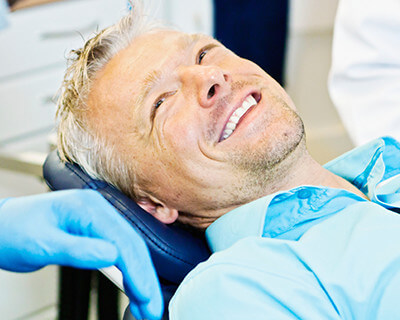 Even one gap in your natural smile can have serious consequences for patients. After all, not only is your oral health affected by tooth loss, but your smile's function and appearance as well. Here in Calais, ME, our team is happy to offer several reconstructive solutions, with dental implants being right at the forefront. This solution offers truly exceptional results rebuilding your incomplete smile in a way that's seamlessly beautiful, durably strong, and set to last for years to come. Better yet, Dr. Karen Delaney can perform both the placement and restoration of your new implants right here in-office for added convenience and comfort! Patients from Pembroke and beyond are welcome to contact our practice today to schedule an implant consultation.
The Dental Implant Process
Once Dr. Delaney has determined that you're a good candidate for dental implants, the procedure itself is laid out in several steps as follows:
Your implant(s) need to be inserted into the jawbone as your new tooth "roots." Our office will personally handle this placement minimizing the patient's need for an outside specialist.
After their placement, a period of healing allows the implants to create strong, lasting bonds with the patient's natural bone and tissue. This sets the stage for restoration. In some cases, a follow-up placement of extensions/abutments may be needed.
Once patients have healed successfully, they'll finally return to our practice so we can design and place a new, custom restoration or prosthetic depending on the patient's personal needs and preferences.
Restoration Options
When restoring a single implant, Dr. Delaney will recommend an all-ceramic crown that fits between healthy teeth seamlessly for a conservative, lifelike result. When it comes to multiple teeth in need of replacement, individual crowns can quickly become a cost-prohibitive option. Thankfully, implant-retained prosthetics restore more extensive areas all at once. Although these appliances resemble a traditional bridge or denture, they actually attach to the implants in your jawbone for a stronger, sturdier feel. Whichever option you choose, our team won't rest until you're satisfied with the results!