Experience Quality Emergency Care in Calais, ME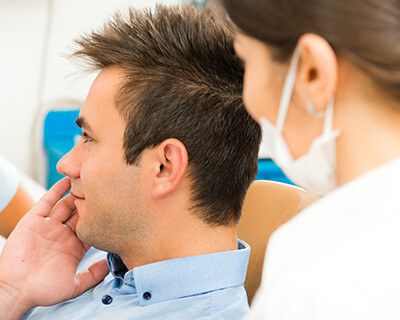 By nature, dental emergencies tend to be sudden, frightening, and extremely inconvenient. If you or a family member is in need of assistance, don't hesitate to contact Dr. Karen Delaney here in Calais, ME. In most cases, we see you on the same day as your initial call, as well as provide assistance over the phone until you're able to reach our office. Our team's goal is to give you the relief you need as soon as possible.
What exactly is considered a dental emergency? There aren't any hard and fast rules here – if you believe that you're in a dire situation, we trust your judgment. If you're still unsure, here are some of the most common problems that we think of as urgent:
Broken Tooth
Partially Knocked-out Tooth
Lost Tooth
Lost Crown
Lost Filling
Jaw Injury
Soft Tissue Injury
Severe Toothache
So what do you do in a dental emergency? Every situation is different, but it's important to stay as calm as possible. If your tooth has become dislodged, time will be a big factor in whether or not it can be reattached, so reach out to our team right away. In the interim, patients should apply pressure to any areas of bleeding and use a cold compress if swelling occurs.
Contact our office today to schedule your emergency appointment! Dr. Delaney and the rest of our staff are here to help. In addition to Calais, we also serve the areas of Eastport, Bangor, and other surrounding communities.