Meet our Calais, ME Staff
Lloyd Delaney – In-House Pharmacist
Originally from Austin, TX, Lloyd has been a pharmacist for 12 years now. He attended the University of Texas at Austin and has also received additional training in first aid and CPR. His favorite part about his job here at the practice is educating patients on the safe practices of taking medications that pertain to their dental needs.
Lloyd is married to Dr. Karen Delaney, and together, they have two daughters and one son. When he has free time, he enjoys doing any outside activities and coaching youth sports. He also loves singing while he drives!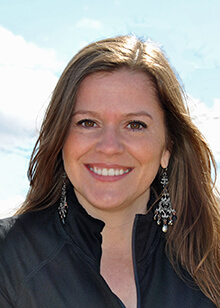 Lea Farrar – Office Manager
Lea has been working in the dental world for four years now. Originally from Lubec, she is trained in medical and dental insurance, billing and coding, finances, first aid, and CPR. She enjoys interacting with patients!
Lea and her husband have a son and a daughter. Outside of work, she enjoys reading and renovating old homes. She has also traveled to nearly every state in the US (only four missing!) and three countries.
Tina Seelye, Receptionist

Tina enjoys getting to know our patients personally. She takes the time to answer questions and does her utmost to make patients feel comfortable in our office. She studied at the University of New Brunswick. A native of Calais, ME, Tina is married with one mutual child and two stepchildren. Outside the office, Tina enjoys travel, home improvement, shopping, and fitness. In fact, she's a certified Zumba instructor!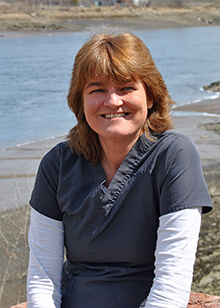 Shannon Crowell – Dental Hygienist
Shannon is originally from Millinocket. She attended dental school at Bangor Community College and has additional training in first aid, CPR, and local anesthesia. With 22 years of experience in the dental field, her favorite thing about her job is the patients!
Shannon and her husband have one daughter, two dogs, and two cats. Outside of work, she loves spending time with the family at their camp on Lambert Lake, fishing, and gardening. She is also a huge Star Wars fan.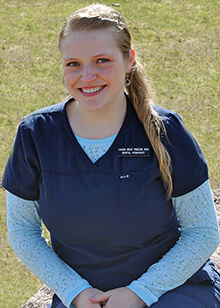 Laura Reay Phelps – Registered Dental Hygienist
Laura has been in the dental field for five years now. She attended the University of New England, where she received her Bachelor of Science in Dental Hygiene. She also has her local anesthesia license. She loves getting see her favorite patients every day and also enjoy a little comic relief with her coworkers.
Originally from Topsfield, Laura and her husband have a dog and seven goldfish. On her days off, she loves running with her puppy dog, downhill skiing, camping, and playing tennis. She actually took figure skating lessons for eight years during her childhood!
More to Explore